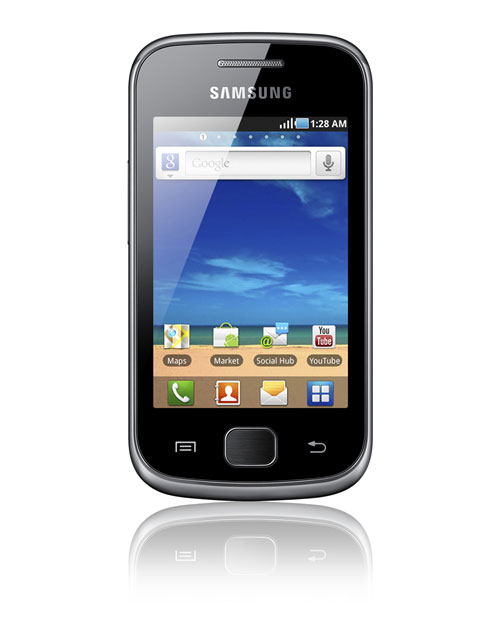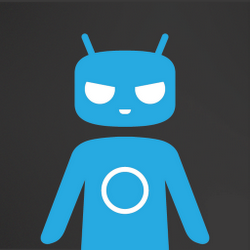 After I try to update to CM11 (Android 4.4.2) and see that is not working properly (KitKat is too big for this phone) I decided to install CM9 (Android 4.0.4 IceCream Sandwich) instead.
First you need to know that with this process you will avoid the warranty for your device, and you will do it on your own… I can't be responsible for the damage that it will eventually do to your device.
I tested in my old device that I brought in 2011 with success. Only the camera doesn't work.
1 – Root your Gio With Gingerbread 2.3.3:
Download: Update.zip
Copy ZIP file to your SD-card
Turn off your phone
Now, you will have to switch ON your device in the recovery Mode which can be done by holding the Middle button and then Power ON the device by pressing the Power ON button.
In recovery mode, you will see the option called "apply update from SD Card", select this option and then you will see that the list of files will come from which you will have to select the file which is named as Update.zip
Wait a few seconds (MAX 5 minutes!)
Your phone is rooted
2 – Install ClockworkMod Recovery
The next obvious step after rooting an Android device is flashing a custom Recovery Image. A custom recovery not only helps you flash custom ROMs, but it lets you take backups of your current ROM so in case you mess up with your device, you can easily revert back to the working firmware. The widely popular ClockworkMod Recovery's available for the Galaxy Gio and the guide below shows how you can install it on your device. Here you go:
You must have rooted your device before doing this procedure.
This will replace your current recovery with the CWM Recovery.
Download the ClockworkMod Recovery CWM 5.0 v2 and copy to the Root (not in any folder) of your SD card
Put your phone in recovery Mode(press: Home button + Power button toghether)
In recovery mode, select the downloaded file "apply update from SD Card"(Use Volume keys to navigate and home button for enter).
Search for the file downloaded ".zip" on your SD-card
Run the update
Reboot
You've successfully installed the ClockworkMod Recovery on your device and you should be able to flash custom ROMs and Mods right away!
3 – Flash a CM9 – Android 4.0.4
From this page download the CM 9 firmware file. The password for rar file is www.androidpt.com
Save the Android 4.0.4 OS (cm_9_final3gio-ota-eng.zip) on your computer – just place the file on desktop without unzipping it.
Now, connect your handset with the PC by plugging in the USB cord.
Then transfer the downloaded files from desktop on your phone's SD card.
Remove the USB cable; the computer is no longer useful.
Turn off your Galaxy Gio.
Enter your Android device in recovery mode.
From recovery select "wipe data factory reset".
Now return to main menu of recovery.
Up next you have to select "install zip from SD card" followed by "choose zip from SD card".
Select the cm_9_final3gio-ota-eng.zip; flash the update on your Samsung Galaxy Gio.
Then from the main menu of recovery you need to select "reboot system now" and you are done.
Perfect. You have learned how to safely update your Samsung Galaxy Gio to Android 4.0.4 OS. CM9 custom ROM firmware has been installed on your Android device, so you are done for now. Just give it a try and test the new software.
References:
http://forum.xda-developers.com/showthread.php?t=1111414
http://forum.xda-developers.com/showpost.php?p=20397988&postcount=8
http://www.androidpt.com/index.php?/topic/47870-mudan%C3%A7a-de-rom-do-gio-para-vers%C3%A3o-404/
http://theunlockr.com/2013/03/20/how-to-root-the-samsung-galaxy-gio-gt-s5660/
http://theunlockr.com/2013/03/20/how-to-install-clockworkmod-recovery-on-the-samsung-galaxy-gio-gt-s5660/